HILO OBEDIENCE TRAINING CLUB TRIAL DEC 3&4 2016 
FOUR new titles! 
1) Molly, age 13, Preferred Novice (PCD). This was Molly's last obedience trial before retirement. 
2) Maggie, 6 years, Rally Advanced (RA). Maggie also got a leg in Beginner Novice B. 
3) Winnie, 11 months, Rally Novice (RN). Winnie also got a leg in Rally Advanced.That is off-leash. She was cute going through the course- she chased a ball of fur, stood on her back legs to inspect a hole in the wall, went off course to sniff a dead moth, and picked up the toy in the figure eight distraction and carried it around - twice.  Definitely winner in the entertainment category. 
4) Mimzie, 11 months,  Rally Novice (RN). 
Devo, the 1 year old whippet, got two legs for Rally Novice.  
Pepper came in season and couldn't play. Jax had learning experiences.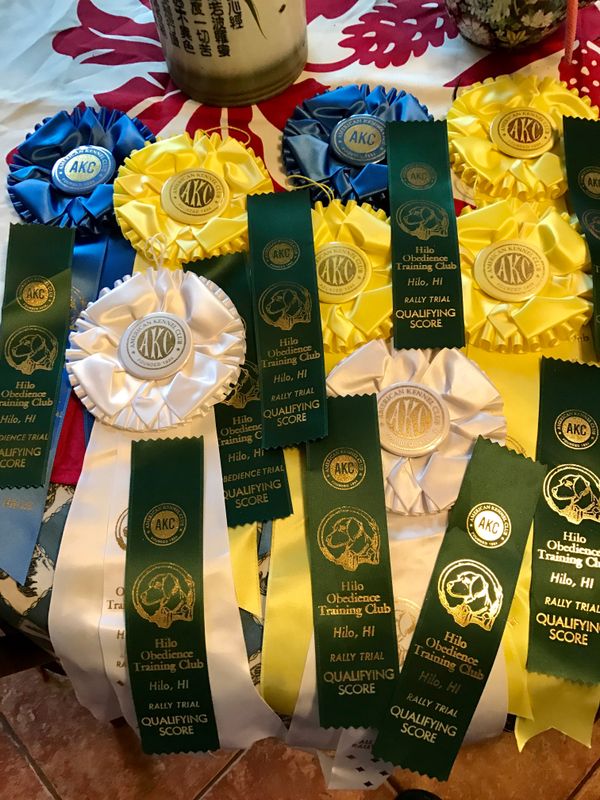 July Cairn Specialty Shows