We are very excited to announce a new litter Dec 13, 2015 - three girls, one boy
Three agility titles for Nakoa Cairns at the November HOTC Agility Trial.  Ch Nakoa Hinahina's Molly Mack, (Molly) age 13 - Open Agility Preferred; Ch Nakoa Jumping Jax, (Jax) age 4 - Novice Jumpers, Ch Nakoa Atomic Fireball, (Pepper) age 3 - Novice Fast Preferred.  (Picture is of Molly)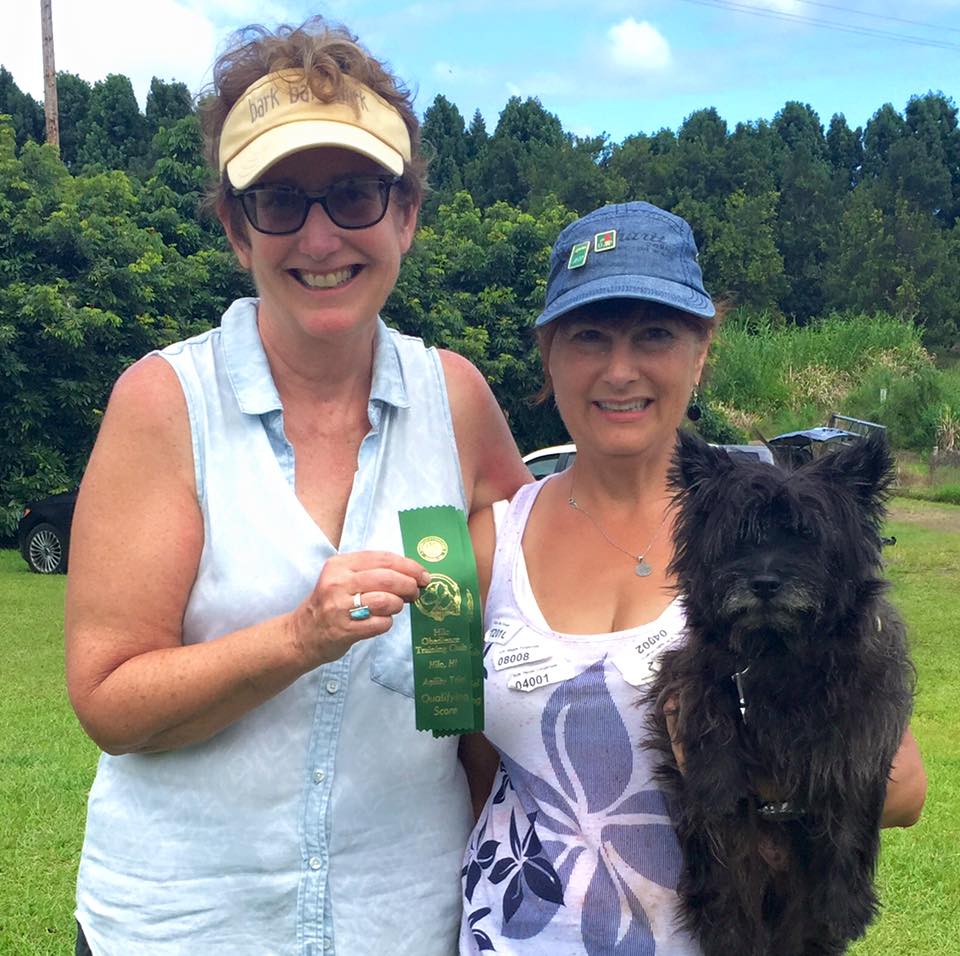 All

five

Nakoa Cairns received versatility awards from the Cairn Terrier Club of America!  Two Bronze, Two Sliver, and one Gold!
Congratulations to:
GCH Nakoa Tropical Scotch, CD BN RE NAJ OAP NF, age 8;

Gold

 

 


Ch Nakoa Hinahina's Molly Mack CD BN RE NAP NJP NFP, age 12; Silver 
GCH Nakoa Single Malt Maggie, RN NA NAJ NF; Age 5, Silver
CH Nakoa Jumping Jax RA NF,  age 4; Bronze
Ch Nakoa Atomic Fireball RN NJP, age 3; Bronze

The trophies are beautiful.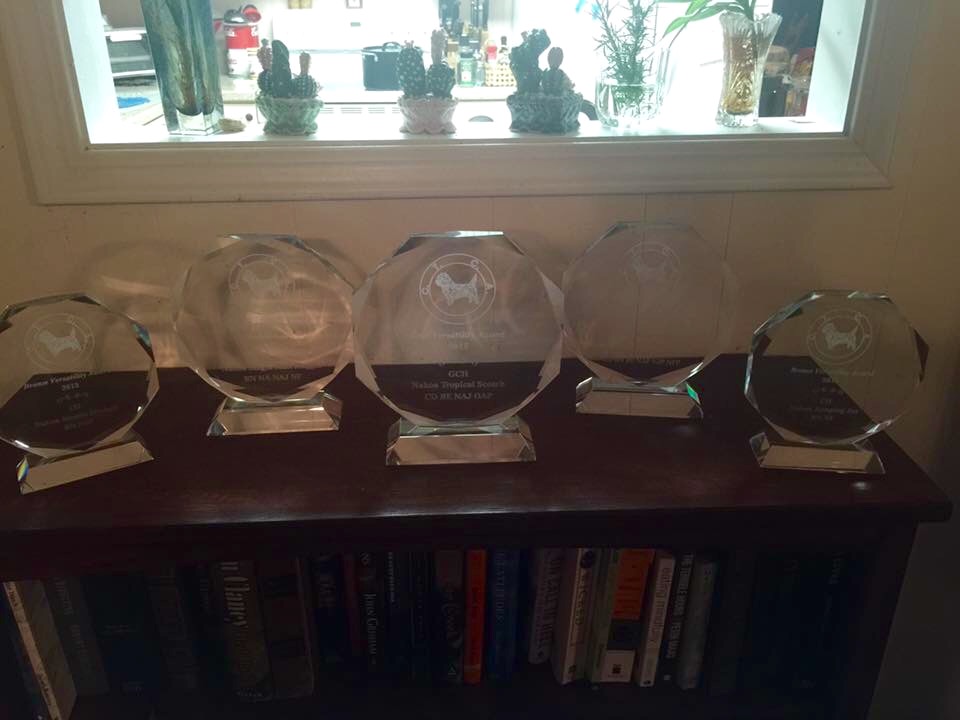 New Champion - Congratulations Sophie