FRAUD ALERT 
Someone is using my name and kennel name to email people saying there is a puppy needing rehoming by a third party.  The contact email on my website was also hijacked and going to an email that wasn't me. 
I am not sending out emails for a $500 third party rehome. Please report these emails as spam.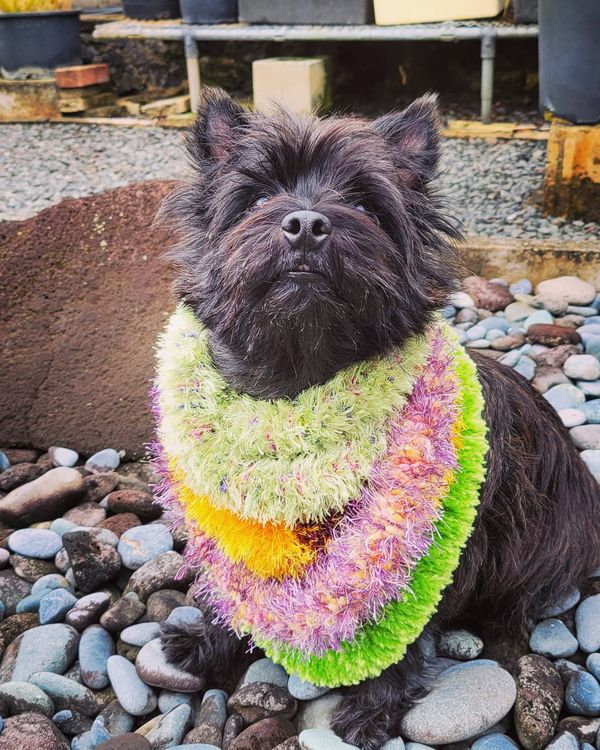 ALOHA from the Big Island of Hawaii and welcome to Nakoa Cairns!
 See the Available Page  for any available puppies 
About Us:  located  on the island of Hawaii. Our dogs compete in the Conformation (Dog Show) ring, Obedience, Rally, Agility, and Earth Dog and have had success in all these venues. I am an active member of our breed's national club - Cairn Terrier Club of America, and the local Hawaii dog clubs - Orchid Island Dog Fanciers Club, Hilo Obedience Training Club, and Orchid Isle Dog Agility Club.  I have had cairn terriers since 1987.
Latest Updates on Puppies, Trials, and Shows:  click here: /latest-news
About Cairns: Famous as "Toto" in the Wizard of Oz movie, the cairn terrier is a scruffy, small dog with lots of attitude and a zest for life.  A typical cairn is happy, confident, sturdy and is an excellent family dog. They love to play well into old age and are often long lived.  When properly groomed they shed very little. They are not the most obedient dogs yet are very trainable with rewards  -  they  love to learn tricks and are very smart and  enjoy showing off their skills. They are a nice portable size and adaptable to many environments.  An independent breed, some are lap dogs and others are not, but all love to be part of the family.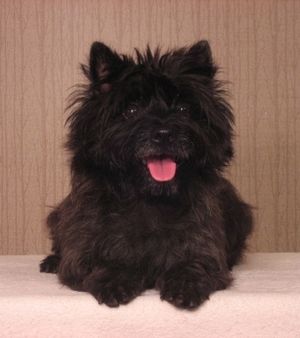 Ch Nakoa Hinahina's Molly Mack BN CD RE OAP NJP NFP
Winner, CTCA Silver Versatility, 2015
Multi BIS GCh Yellowbrickroad Wring of Fire